Businesses are frequently challenged in how to optimally allocate their funds, leading to repetitive manual edits and re-distribution of financials. Without a systematic allocation of funds, or intelligent modelling which incorporates cause-and-effect business drivers, this tedious logistical process worsens with unforeseen developments such as needing new equipment or hiring new staff and can create significant departures from budgeted spend or revenue targets. The process of developing a budget using traditional spreadsheet software at a corporate scale is fraught with perils, from version control to calculation and consistency issues.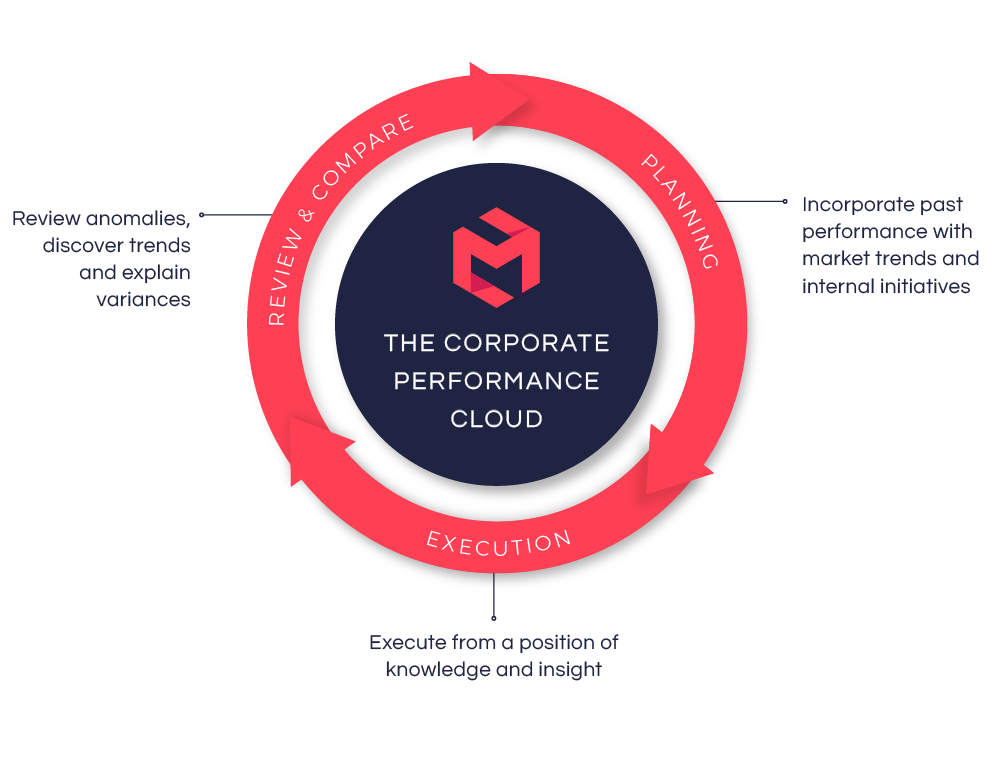 Annual Budgeting
Modern businesses need guidelines and systems of how to effectively manage their funds as the market is constantly changing. Annual budgeting gives businesses the necessary stability to plan and structure their funds leveraging the maximum effectiveness of decisions.
Key aspects of Annual Budgeting:
Require business line managers to populate planning templates with their planned spend and revenue targets.
Efficiently manage a business's available funds while preparing for contingencies.
Stabilise plans within a business with prepared budgets and allocated funds.
Utilise resources effectively and consider what strategies and plans can be implemented within your business's means
Incorporate multiple rounds of review on a bottom-up budget allocation and include top-down feedback and direction in alignment with management strategy.
Feel secure about your business's financial position and build efficient decisions around it.
Keep a continual record of your business position that can be referred to and analysed in future years.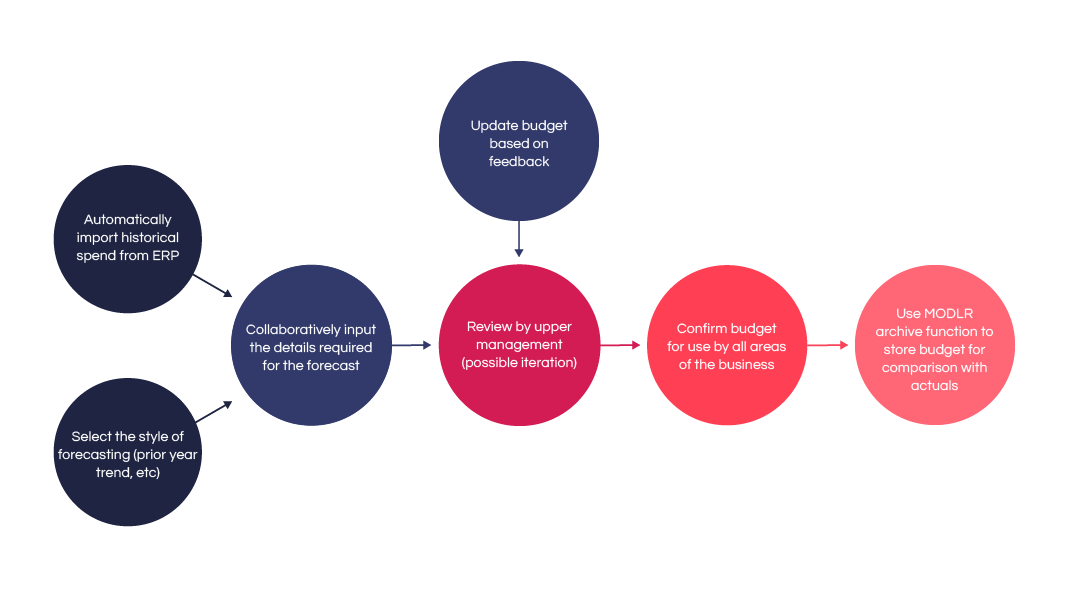 Annual Budgeting with MODLR
Excel and ERP Integration - By connecting our enterprise modelling software with Excel Workbooks and any ERP, MODLR creates a scalable and fully collaborative planning environment.
Budget Workflow Overview - Embedded workflow reports provide an understanding of the progress of the planning process, and who is causing any delays.
United Platform for Planning -The methodology of creating budgets, and algorithms will be the same across the entire company, simplifying the budgeting cycle
Connected Planning within Budgeting Cycles - Systematically collaborate with users in real-time to edit budgets and fix them without the hassle of manual distribution. All points of view are considered, unnecessary delays are avoided, and every user is always working on the most up to date version of the budget.
Accurate and Reliable Budgets - With real-time calculations, connected updates across strategies and plans, budgets will be thoroughly revised, staying accurate and reliable. MODLR can adapt to different types of budgeting styles and methods (such as zero-based budgeting).
Consolidation of Budgets with Strategy and Plans - Interconnection of budgets with strategic information and plans allows for agile and informed decision making for businesses.