Executives often focus on the shallow details within financial reporting and end up out of touch with the deeper specifics of their financial standings that mould potential strategies. This commonplace issue leads to companies adopting less viable decisions that suit their unique circumstances and miss out on valuable opportunities for growth.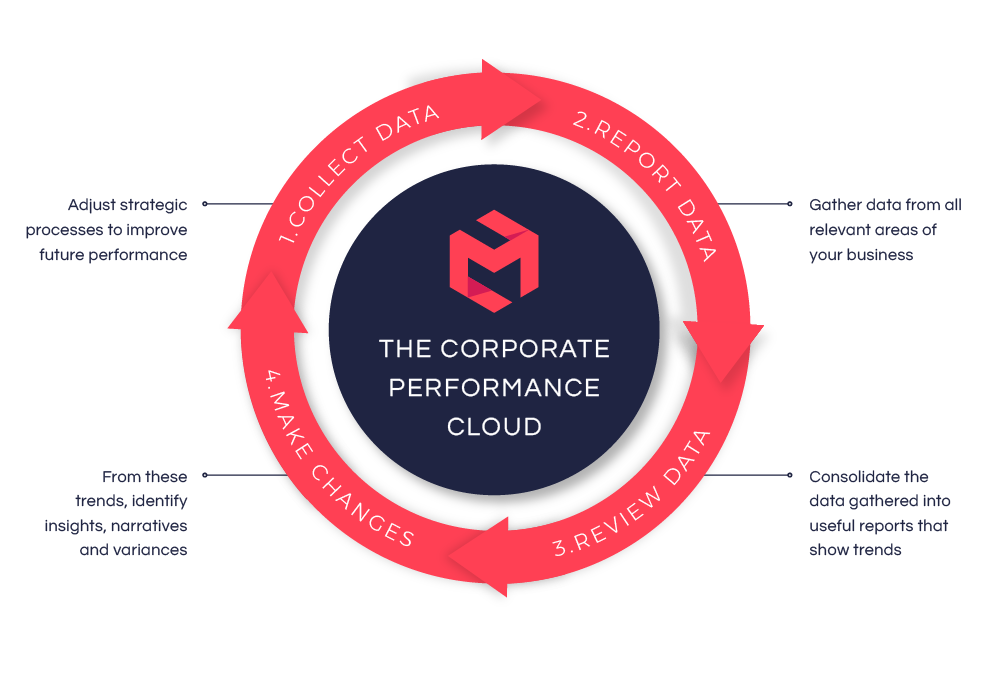 Management Reporting
Understanding the internal financial strengths and weaknesses of your own business is crucial to strategise the best decisions of growth. Management reporting segments important business information and allows insight and analysis into the drivers within your business. By utilising management reporting companies have a greater understanding of information such as profit and loss categorised by departments, teams, and jobs, realisation rates of clients, and utilisation rates. This is particularly useful for the executive level as they are getting relevant details that help drive strategic decision making and plans for the future.
Key aspects of Management Reporting:
Insight into the weaknesses and strengths using the business's current financial position.
Segments financial areas of business around driver-focused analysis, giving executives prompt access to relevant decision making information.
A deeper level of understanding into drivers such as profit and loss sectioned by departments, teams, and jobs, client realisation rates, and utilisation rates.
Allows for more effective strategic decisions and plans to be drafted and implemented.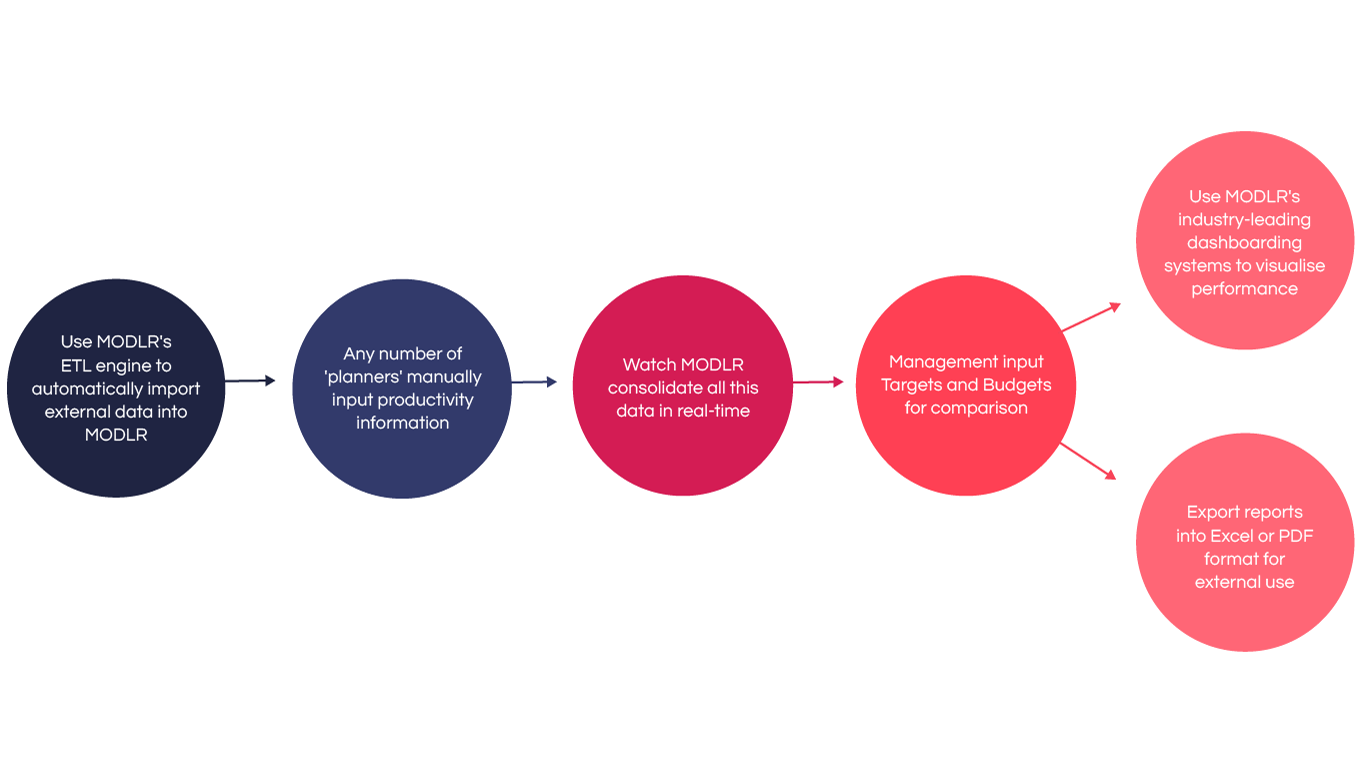 Management Reporting with MODLR
Integrated platform that fosters collaboration - Access a shared platform of planning with real-time distribution of updates and changes to plans and reports, and direct communication to all users on the company platform through email or SMS messaging.
Adaptability from traditional planning - Easily adapt in Excel spreadsheets and utilise Microsoft office add-ins, with the ability to connect your ERP system for greater cohesion of data.
Customisable and friendly user interfaces -Create user-tailored interfaces with simple adjustable interfaces to the users' preferences and role. With easy to navigate formulas, text functions and further adjustability; change how and what information is presented so that the most relevant information arrives first, reinforcing efficiency.
Comparative scenario analysis - Render multiple modellings of different scenarios with enhanced charting visualisations that permit quick and effective analysis, added visuals, and adjustable drivers.
Formatting and Design Features - Utilise a variety of different ways to present charts, data, grids and models: re-order dimensions of POV and methodologies of modelling, easily resize of graphs with guideline measures and source charts and models from embedded grids and data.