A recurrent issue in business is middle management solely relying on variance tracking between budgets and actuals to measure business accountability. This approach disregards the impact of how business drivers, such as the individual performance of sales reps, sales levels based by geography and the efficiency rate of distribution channels, are hindering or bringing-up the bottom-line. This leads to inefficient managerial processes of focusing on minor detail cases involving business drivers as they come up, instead of developing a holistic management strategy which factors in the relationships between business levers and drivers.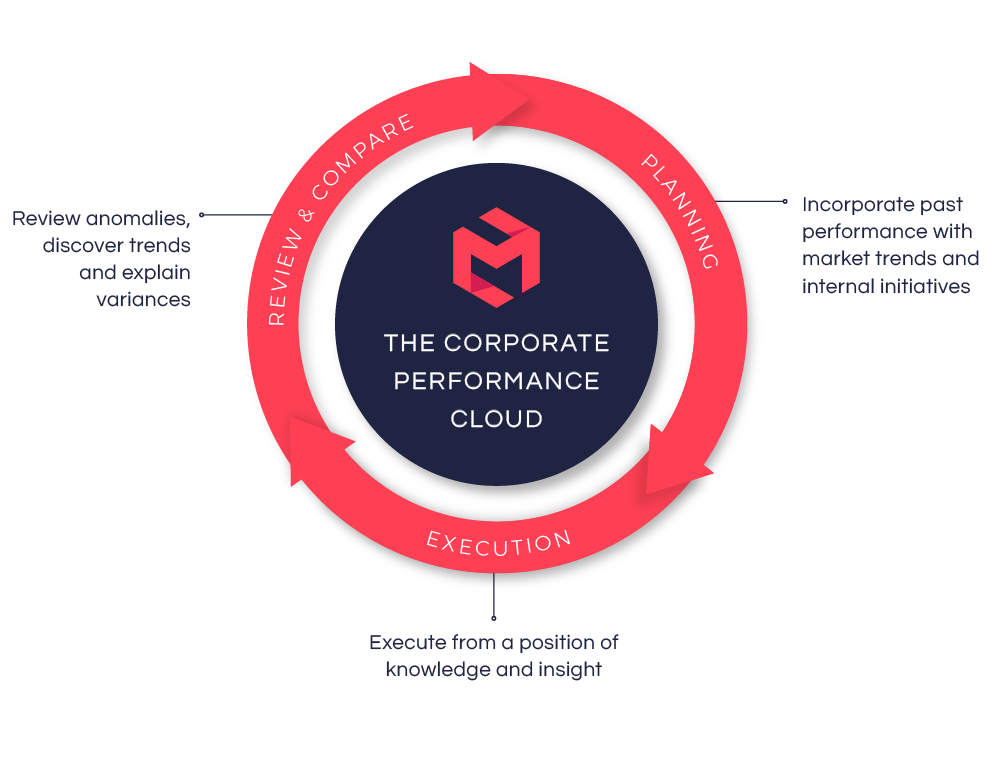 Management Scorecards
Success in business is driven by efficient management and effective prioritisation, this involves systematic management of prioritised KPI's. Management scorecards are an effective tool to hold accountability and commitment for all managers. The scorecard framework simplifies strategic goals and objectives to be understood by every sector and level of business. It communicates and emphasises the impact of individual employees and shows how their actions can contribute to the overall success of the business. Managers have many issues to tackle and prioritise, so saving time on this process and improving the understanding of cause and effect gives more room to make agile decisions.
Key aspects of Annual Budgeting:
Maintains a visual representation of the core business drivers, their relationships with each other and financial outcomes.
Provides a structure that holds accountability and commitment of KPI targets to all organisation levels of management.
Actionable plans linked with performance indicators that incorporate initiatives involving strategy and operations.
Pre-established connections with forecasting tools and models for easy progress tracking around KPI targets.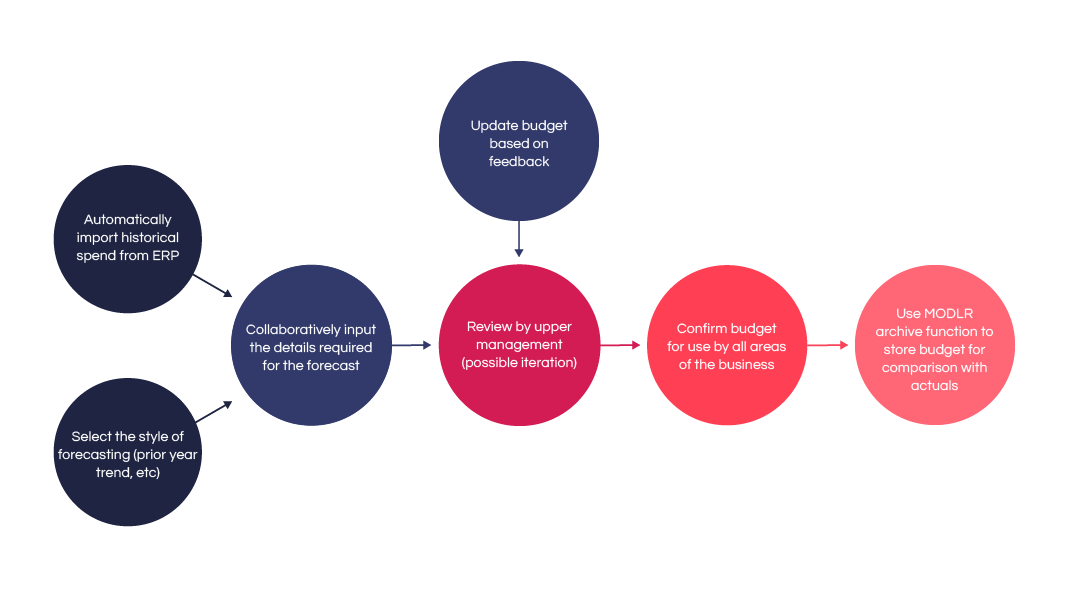 Management Scorecards with MODLR
Links KPI's and related actions -KPI's are built to adapt to dashboards and scorecards and allows the monitoring of performance from all levels of an organisation.
Collaboration, explanations and attachments -Initiate discussion threads, and link related documents and information to heighten collaboration with all users.
Effective Visualisations -Provide clear and effective visualisations of information, that deliver strategy and causal relationships between performance indicators, initiatives and corporate objectives.
Adaptable framework -Can be changed to suit any popular framework method, such as Six Sigma, a balanced scorecard and unique or customised methods around specific needs of an organisation.