MODLR releases Q1 2020 Cloud update; reshaping the future of financial modelling and automation software.
SYDNEY - MODLR, an innovative leader in corporate performance management software, is releasing a series of updates including new API integrations, a refreshed user-experience, an enhanced report interface, file manager, and a new analyst user role; which will come into effect on Saturday, 29 February. These updates will premier today during the webinar: "Experience the Forefront of Financial Planning and Automation", to be broadcast worldwide.
MODLR's new API integrations will allow additional data sources to supplement planning processes; providing efficiency and convenience unrivalled in today's market.
Showcasing forward-thinking technology and design, the ability of MODLR's updated user-experience will enable users to customise and simplify the process of building, updating and viewing their reports, plans and models. The new enhanced user-interface incorporates precision, simplicity and intuitive usability for every MODLR user.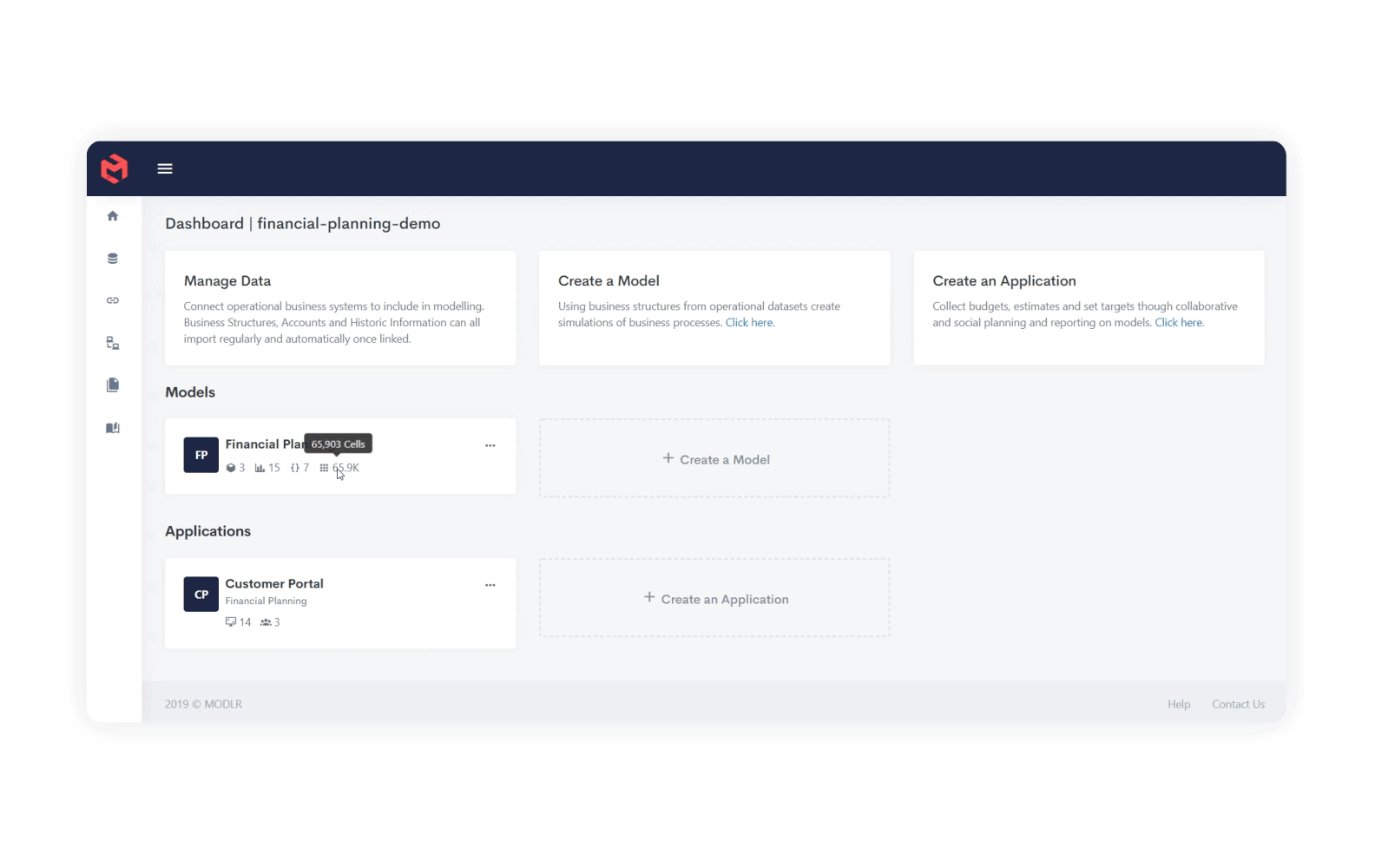 Organisation is key with the new MODLR File Manager, which allows users to manage the data and mapping files stored within each and every MODLR instance. Users now have the choice between using a FTPS connection or using their web browser to manage files.
The update introduces MODLR's algorithm powered voice assistant into the report development environment, enabling users, using only their voice, to design very specific and customised reports and visualisations.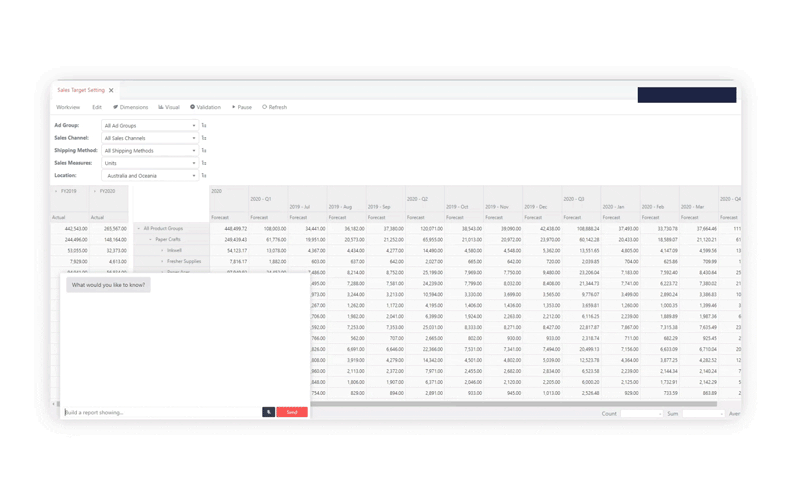 The new user role better caters to the expectations and needs of our diverse and expanding pool of users. The analyst user role sits between modellers and planners. This role allows users to design and modify reports or dashboards which can then be shared with all other users on the platform.
As rapid changes occur in market trends, MODLR enables users to optimise their decisions and mitigate risk. With these new updates to MODLR, decision-makers will be able to make more agile, effective and precise decisions in-line with corporate objectives and KPIs.
Changes by Platform Component
MODLR Development Gateway
Improved workview designer including:

Tabbing to allow multiple workviews to be open at the same time.
Improved Copy / Paste.
Improved User Interface with a Toolbar for tasks such as Save, Save As, Undo and Redo.
Status bar at the bottom of the page which provides a summary of the selected cells - SUM, AVG and COUNT.

A new interface for managing dimension mappings.
File Manager for uploading and managing data files (under 25MB) on the cloud instance. This is a new alternative option to the built-in FTPS server.
External Application dependency management for website development libraries.
Updated API Integrations including Spotify, Xero, MYOB, Quickbooks, Sage, Google Adsense, Google Analytics, Jira, Paypal, Procore.
Refreshed User Interface across all of the Gateway. This includes better asset compression for faster page load times.
Faster instance switching. Users can now be connected to multiple instances at the same time concurrently.
Improved process and environment logging pages. Timestamps all show in the users timezone.
Process and Script editing utilise a new IDE (Monaco editor) which allows code completion and function hinting. Script editing now supports opening multiple scripts open in tabs.
Two-factor authentication is now supported within the front-end as well as the back-end.
Introduced more server locations such as France and Toronto.
Dimension Editor now has an improved editor which supports modern hot-keys such as multiple line selection with tab and shift+tab keys to change tabbing on a number of lines at one time.
Dashboard improvements allowing more control over the workviews displayed within a dashboard. This includes the ability to hide specific titles from a workview and filtering titles accordingly.
MODLR Frontend
Ability to add customer branding and colors to the frontend login page.
Refreshed User Interface across login, workviews and dashboards. This includes better asset compression for faster page load times.
Includes Two-Factor authentication support.
Workview event handlers allow custom scripting to leverage user events within plug-in development.
MODLR Engine
Data Spreading Functions: Copy, Add, Subtract, Multiply, Divide.
New Analyst user role which allows users to develop reports and dashboards (but not build models).
New data-connectivity options - Modellers can upload JDBC drivers which enable connections to additional systems.
Dynamic feeder reduction - System Improvement which allows partial evaluation of formulas to avoid feeding cells which will never result in a value via a formula. This can greatly reduce the number of feed zero cells in a model.
Within Processes, additional fields can be added to a datasource using a formula. These use the same functions as the cube formula system inside MODLR. The values of fields on the record can be accessed using the new FIELD("fieldName") function.
Additional Scripting Functions:

security.removeUser - Remove a user from the account.
security.resetPassword - Send a user a password reset email.
script.processUpdateTableName(fileName) - Change which text file a process uses as its data source in the begin() stage.

Additional Cube Functions:

Additional Set Instructions:
Experience the Full List of Updates
MODLR will showcase the new updates at today's webinar hosted for both Australian and North American time zones. To experience the full list of changes for MODLR's 2020 Q1 Release you can watch the webinar here and also register for a free MODLR account here.