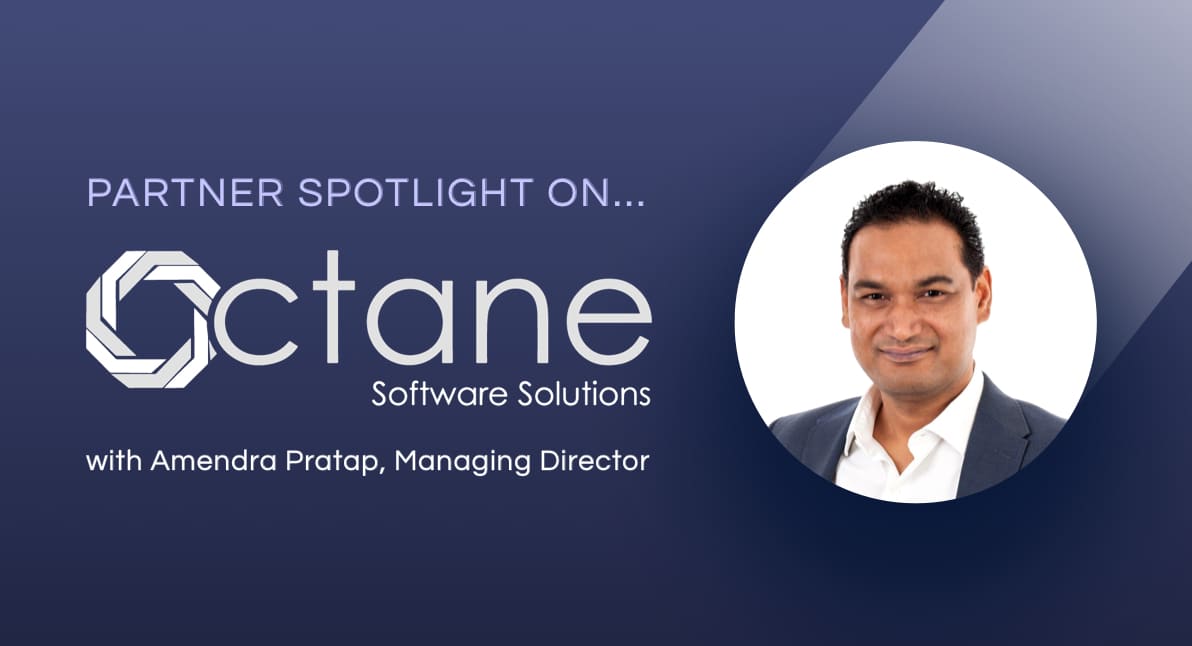 MODLR's Partner Spotlight series interviews the key players from our impressive partner network to highlight their expertise in the CPM field and showcase their future plans.
In this Partner Spotlight, we interview Amendra Pratap, Managing Director of Octane Software Solutions, to get an insight into the company and see what makes them stand out in a competitive industry. MODLR and Octane Software Solutions have just announced their strategic partnership together which combines MODLR's innovative CPM software with Octane's impressive knowledge in consulting, implementation and managed services. So without further ado... let's begin.
What distinguishes you from other consultancies?
I started Octane after getting frustrated with the support and options provided by my vendors in my corporate roles. There was a lack of awareness and flexibility around the delivery plus the concept of partnership was lacking. I started Octane to assist Finance teams and act as an extension to their business providing expertise and support using a flexible approach. We also set up our own offshore centres with skilled staff to provide onshore/offshore/hybrid development and support options which had a significant reduction in the cost of delivery without compromising the quality of delivery.
How would you describe your consultative approach?
The transition from a vendor to a trusted advisor is based on trust, skills and execution. We pride ourselves on having the best-skilled resources. Most of my core team has moved across from Macquarie group to Octane. All of us have been in the trenches of Corporate Performance Management. We understand that buying CPM software is just the beginning of your journey. We take the time to understand the business drivers and data flow through the organisation and architect applications that require little maintenance and provide the insights to all levels of the Executives seamlessly. We bring in our learnings from large global clients to ensure the best possible outcomes. Being a trusted Advisor also means we infuse our clients with new ideas and progressive concepts and help them form the vision. Combine all that with our confidence in executing and delivering the vision within the time and cost constraints, time and time again.
What are you excited about in the immediate future?
Covid-19 has brought about the greatest disruption one could imagine. Enterprises have had to quickly adjust and readjust their planning. Everything from revenue, supply chain, expenses to funding options was changing at a rapid pace. Doing planning and performance reporting in Excel is no longer sustainable. We no longer will have the option of an army of accountants in the office crunching Excel spreadsheets. Everything has moved to remote working and online. Integrated Planning where all stakeholders can contribute in real-time is becoming the norm. The pace of this change would normally take years but we are now forced to make this happen within weeks and months. This has surely put the spotlight on organisations' planning processes and reporting mechanisms and we see a lot of activity as organisations are looking to move away from archaic Excel-based reporting onto integrated platforms like MODLR.
Interested in becoming a partner? Contact us to hear about our partnership opportunities.