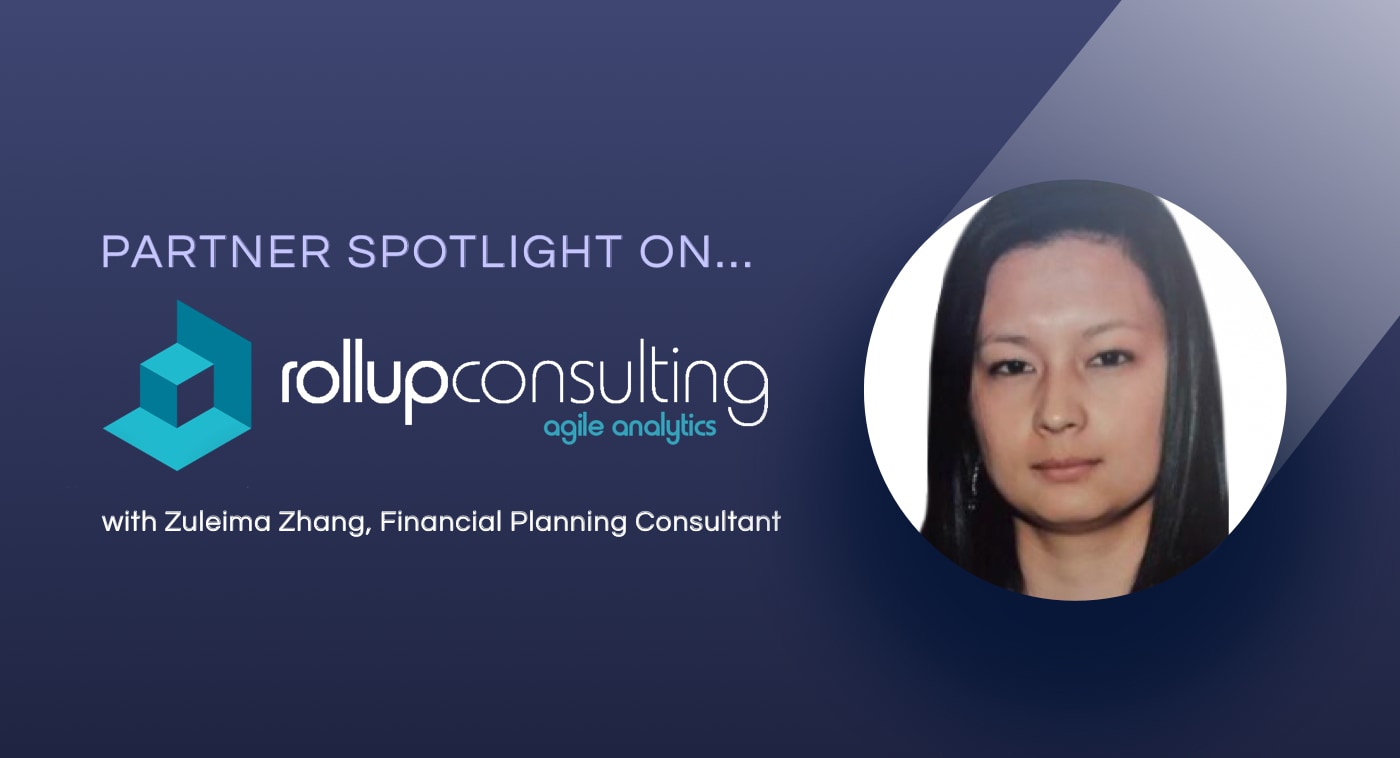 MODLR's Partner Spotlight series interviews the key players from our impressive partner network to highlight their expertise in the CPM field and showcase their future plans.
In this partner spotlight we interviewed, Zuleima Zhang, Financial Planning Consultant at Rollup Consulting, to get an inside look into the company and find out what makes them stand out in a competitive industry. MODLR and Rollup Consulting have just announced their strategic partnership together, merging Rollup Consulting's extensive expertise in delivering consulting and implementation services with CPM platforms, with MODLR's innovative Corporate Performance Cloud. So without further ado... let's begin.
What distinguishes you from other consultancies?
Rollup Consulting is an innovative company that uses an agile approach to implement high-value solutions supported by extensive experience in financial modelling and business process reengineering. Our company is a pioneer in the application of agile methodologies to implement CPM and data analytics projects in Latin America.
We are not afraid of going the extra-mile. We work tightly with our customers to deeply understand their needs to propose strategies that go beyond a technical scope. This approach has successfully allowed us to develop in-time and comprehensive solutions that have streamlined clients' processes, minimized manual tasks and boosted the use of data as a strategic resource.
For over 10 years our clients have relied on our solutions and have trusted us as strategic partners.
What are the key services you offer clients?
Digital transformation does not have to be a complex process. We support our clients in several stages of this process through consulting, solution implementation, training and technical support to ensure an effective adoption of Corporate Financial Planning, Business Intelligence and/or Data Analytics solutions.
What are your company's vision and mission?
Rollup Consulting is a people-oriented company. We understand that behind every process there is a team of people committed to their companies to produce the best results. We are proud to explore technology and knowledge, to implement solutions that have positive impacts on companies and people.
Interested in becoming a partner? Contact us to hear about our partnership opportunities.