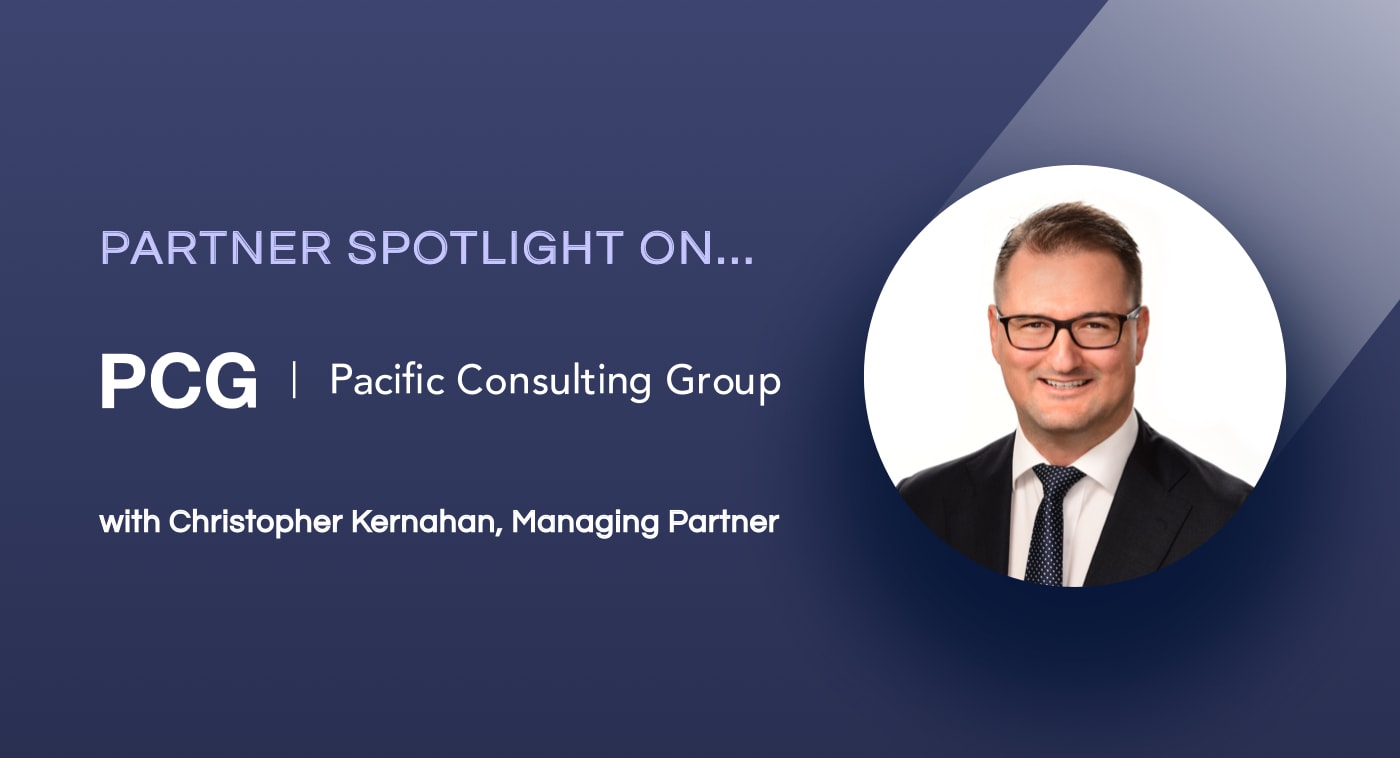 MODLR's Partner Spotlight series interviews the key players from our impressive partner network to highlight their expertise in the CPM field and showcase their future plans.
In this Partner Spotlight we sat down (virtually) with PCG's Managing Partner, Christopher Kernahan, to get a better understanding of how PCG is leveraging MODLR to redefine management consulting. MODLR and PCG have this year celebrated six years of strategic partnership together, which has resulted in the delivery of cutting-edge Corporate Performance Management solutions. This, enriched with PCG's deep industry IP, has delivered profit and capability improvements for large-scale corporate clients and Government Business Enterprises (GBEs) around the world.
Pacific Consulting Group is a boutique tier-1 management consultancy working with leading enterprises. Operating across Asia-Pacific, the United Kingdom, and the United States, their teams deliver strategic growth advice, profit and performance improvement, and support M&A activities for clients around the world, including with several of the Founders and CEOs of the Asia-Pacific's 200 largest businesses.
PCG works across a broad range of value levers, with a particular focus on helping their clients identify and deliver profit improvement, and build internal capability using advanced analytics and custom solutions.
Managing Partner Christopher Kernahan explains, "Our teams work with a broad range of platforms and solutions, but MODLR is the most exciting solution we have seen. It's clear that a significant amount of careful and innovative thought has gone into the development of the platform." He adds, "For PCG, MODLR provides us with a highly effective way to understand and enhance our client's data, find value, and present fresh insights - all in less time than other leading consultancies."
Throughout its development, MODLR has focused on being able to solve the core problems of Corporate Performance Management, and being able to answer questions like 'why does my data, reporting, planning, and workflow all have to sit in different systems?' Kernahan notes that "With MODLR, we have helped our clients to remove significant complexity from their financial and operational processes, reveal new insights, and respond more rapidly and more effectively to dramatic changes in their operating environments."
As parts of the world emerge from COVID lockdowns, Christopher Kernahan says that "MODLR has proven its worth over the course of our partnership by helping us generate data-driven insights that support the delivery of hundreds of millions of dollars worth of additional margin to our clients' bottom lines. Given the operating conditions and widespread cash flow pressures at the moment, our clients are looking to uncover latent value within their existing operations. MODLR - and the solutions we build on the platform - allow our clients to do just this. It's a far superior solution in terms of functionality and flexibility, at a much more accessible price point than its competitors such as TM1 and Anaplan, and we are excited to introduce it to more clients over the coming year."
Interested in becoming a partner?

Contact us

to hear about our partnership opportunities.