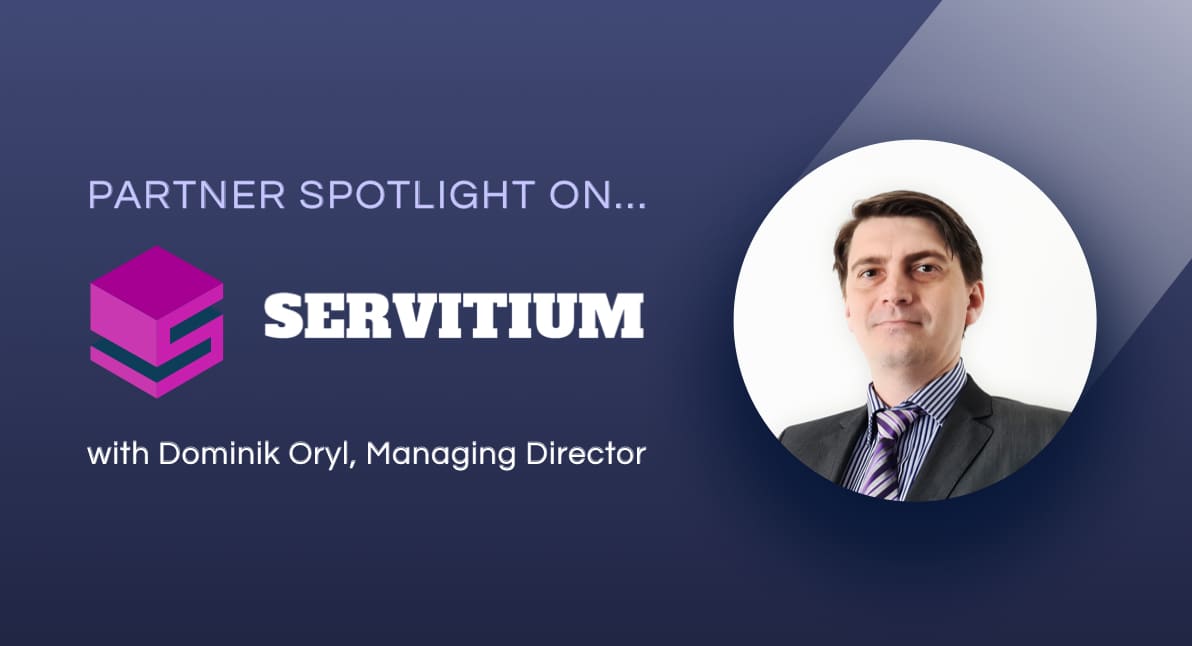 MODLR's Partner Spotlight series interviews the key players from our impressive partner network to highlight their expertise in the CPM field and showcase their future plans.
To kick off the series we interviewed, Dominik Oryl, Managing Director of Servitium, to get an inside look into Servitium and find out what distinguishes them from their peers in the industry. MODLR and Servitium have celebrated over one year of successful partnership together, involving many exciting builds of custom innovative solutions for global enterprises and growing SMEs. So without further ado...let's begin.
What should clients know about you?
At Servitium, we value building lasting relationships with our customers and have a proven record of successfully delivering solutions across many industries. Our skillset is not purely technical, we also have a senior finance background which puts us in a unique position to offer advice on all aspects of the work we do with our customers.
What are you excited about in the immediate future?
The thing that excites us most is the growth of the MODLR community, both in customer engagement levels and increasing partner numbers which is quite inspirational for us as a contributor. The wide spectrum of new features on the MODLR platform is another key aspect we look forward to in the near future. Software limitations become opportunities driven by customer needs. With the product evolving positively to the extent it has in a short period of time, we are enthusiastic to continue being the top tier partner.
What are your company's vision and mission?
Our vision is to remain customer focused and become an important part of our customers' success story. Our mission is to deliver a robust solution(s) that drives success and future growth for our customers. We take pride in our ability to execute and transition our customers to be self-reliant.
Interested in becoming a partner? Contact us to hear about our partnership opportunities.