MODLR 2021 Q3 Release: uncover actionable insights through customisable data visualisations and more
The newest release of MODLR is nearly here! MODLR's Q3 2021 release introduces a whole host of customisation functionalities to empower you to build your dashboards and personalise your MODLR application exactly the way you want. As well as this, the release brings new features and functions to simplify your workflow and maximise your time whilst analysing and planning in the cloud. These updates are premiering today during the User Group Session: Discover MODLR's latest updates.
Let's look at the exciting features coming to the MODLR Q3 2021 Release:
MODLR's new report type, Cards, provides you with the flexibility to design and customise your dashboards just the way you want.
The new Application Menu Editor gives you free rein over which screens feature in your menu, your menu structure and design - all with no code.
MODLR's new Migration Packaging simplifies migrating models, from transferring entire models to individual model components, such as tables and processes, to other models or servers.
New front-end customisation capabilities let you personalise your application's login page with your organisation's brand to make it feel like home when jumping into the MODLR Cloud.
MODLR's new formula function "HASSTATICVALUE" enables you to override calculated values through manual input as and when you need, providing you with the flexibility to simplify your planning templates.
Rapid, code-free dashboard customisation with MODLR Cards
MODLR's new report type, Cards, provides you with the flexibility to build your dashboards just the way you want. This flexibility enables you to tell compelling data stories to the right end-user, enhancing their ability to make accurate business decisions at the right time. With Cards, you can choose from a multitude of chart types to best fit your data, from scatter plots to bubble charts, and use advanced chart configurations to adjust axis, add data labels, set up colour themes, determine the size and layouts of reports and customise encompassing visual properties of your dashboards, from border widths to font colours. The introduction of Cards to MODLR's reporting capabilities provides you with even more flexibility to construct visually striking, polished dashboards. Plus, the new release introduces seamless animated transitions to put your data in motion, strengthening your ability to identify trends and gain insights from your data.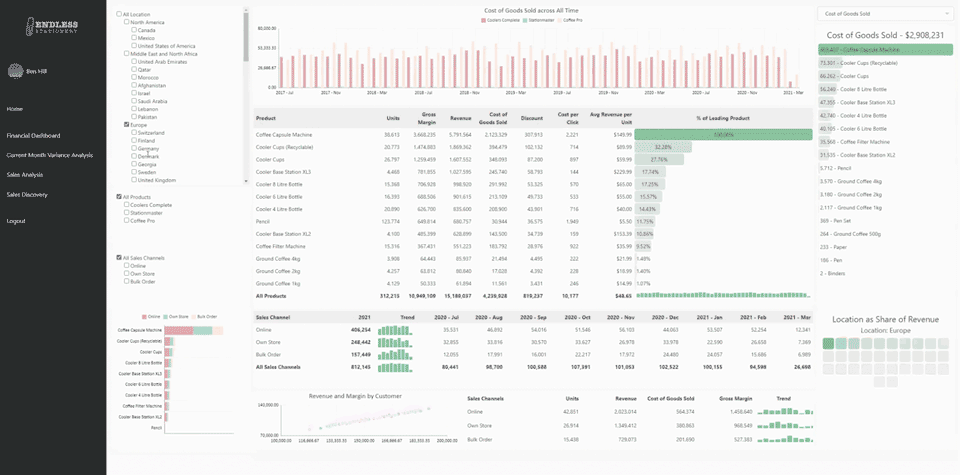 Organise your Application's Menu exactly the way you want
MODLR's new application menu editor means you no longer have to code to create your application's menu and can, instead, format your menu through an intuitive "click-and-add" and "drag-and-drop" to structure your screens just the way you want. As well as this, the new menu editor enables you to customise the properties of your application's menu, from the background colour to link colours to hover colours and more.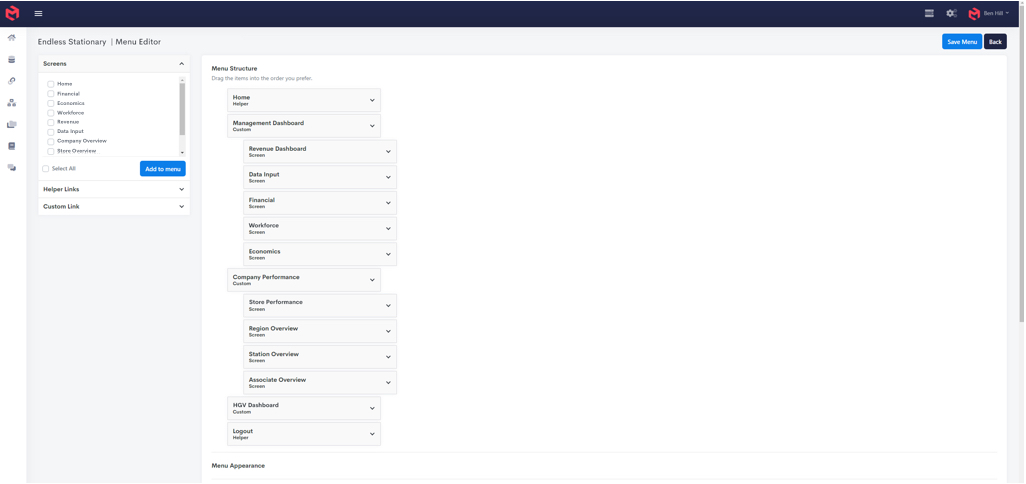 Migrate models and individual components with ease
MODLR's new packaging functionality enables you to "package up" your components from one model, such as individual processes or tables, or entire models, and import them into another model or server. The new functionality includes an "email me when complete" feature, as well as a feature to flag conflicting components, which provides you with the option to overwrite or rename conflicts in your destination model or server. Packaging enables you to migrate models quickly and easily, eliminating the need to manually transfer components.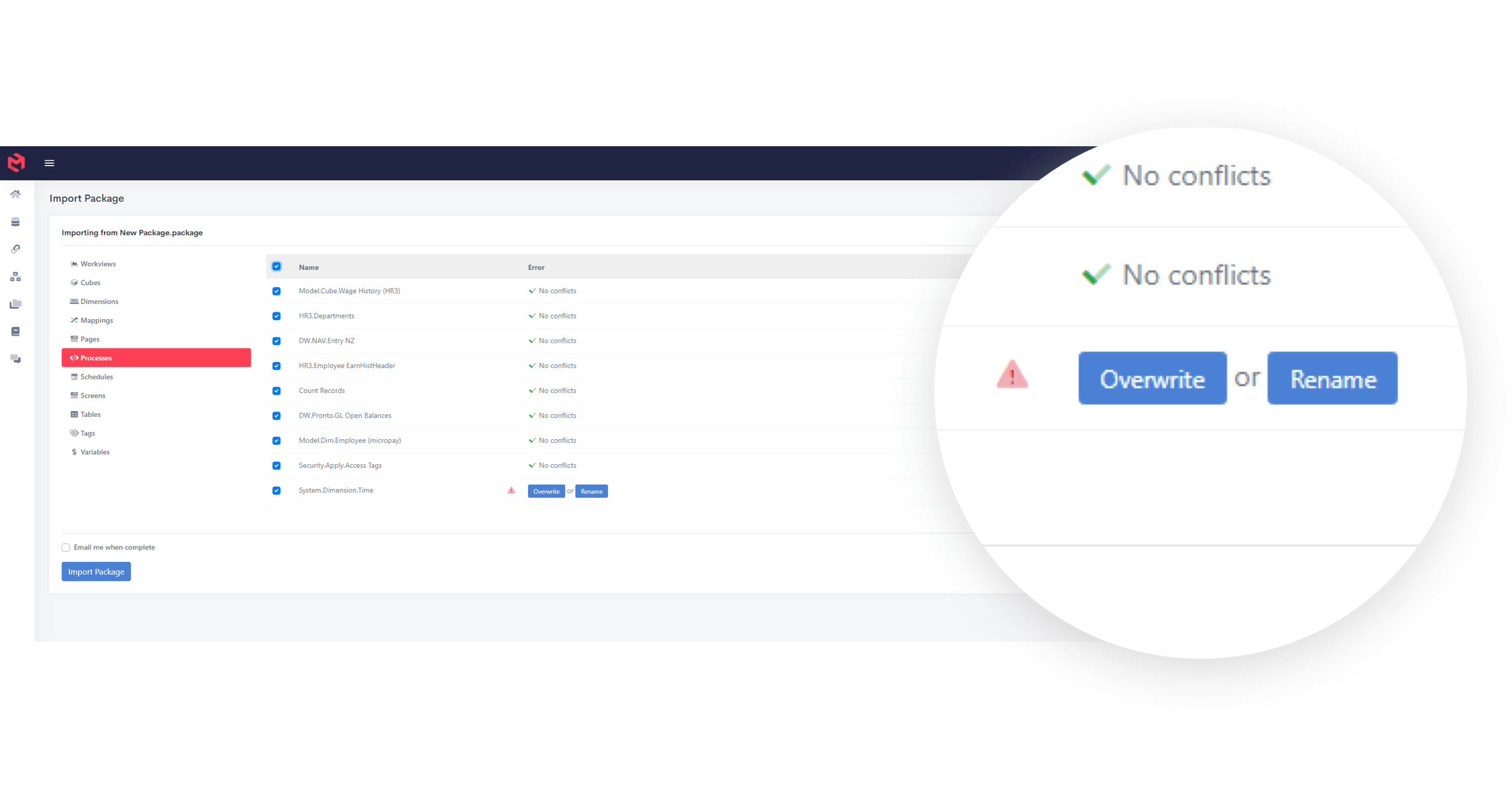 Jump into an application that's your own
By default, when signing in to your MODLR Application, you would be greeted by a MODLR-branded login screen. Now, the 2021 Q3 release introduces front-end branding capabilities, enabling you to personalise your login screen to create an end-to-end experience whilst using your MODLR Cloud Application. This new feature ensures all users can feel right at home when jumping in to plan and analyse in their MODLR Application from across the world.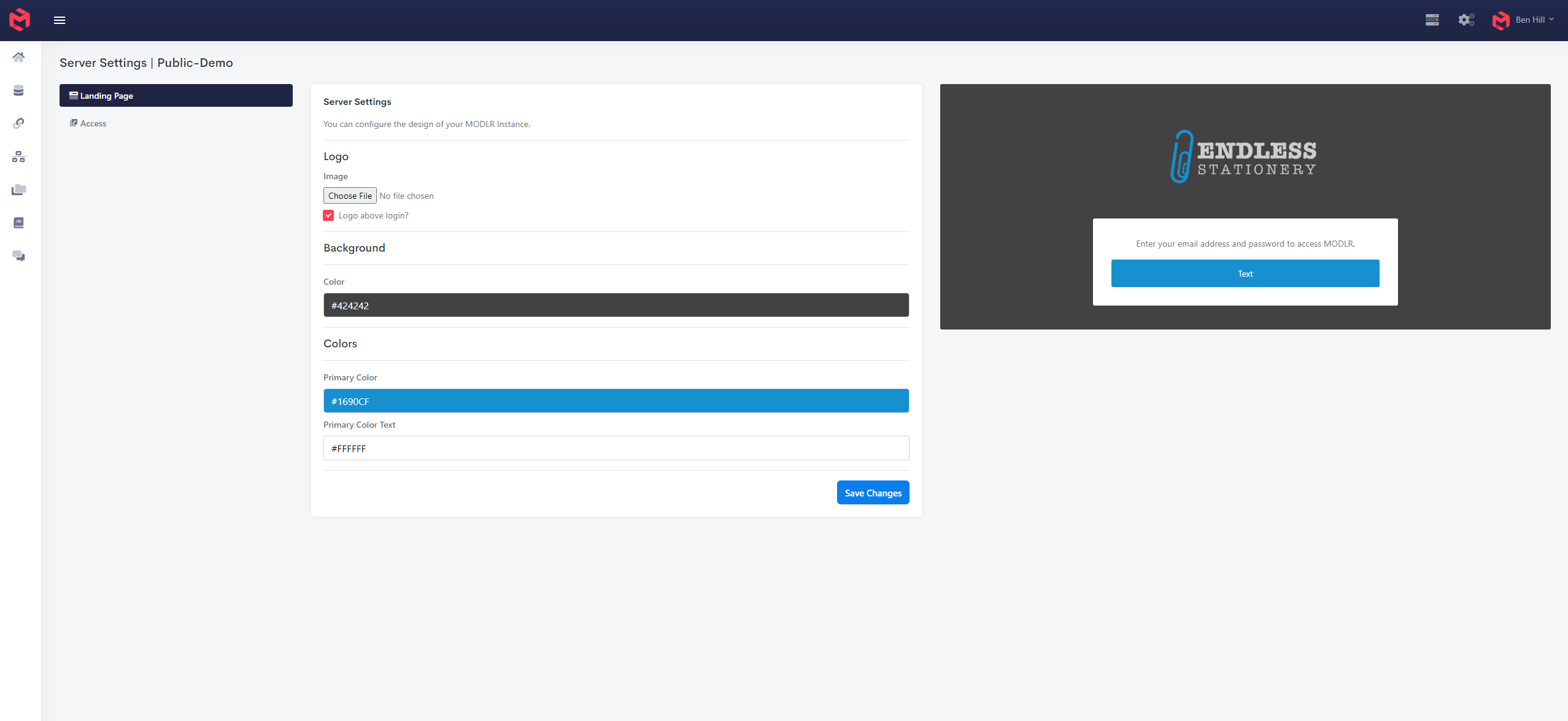 Override calculated cells with manual inputs as and when you need
MODLR's latest formula function, "hasstaticvalue", now enables you to manually enter data into a calculated cell to override any original formulas and uses conditional formatting, turning any overwritten cell to green. This new function means you can leverage the flexibility of manually inputting data to fit your needs as and when you like.